CCBHC Success Center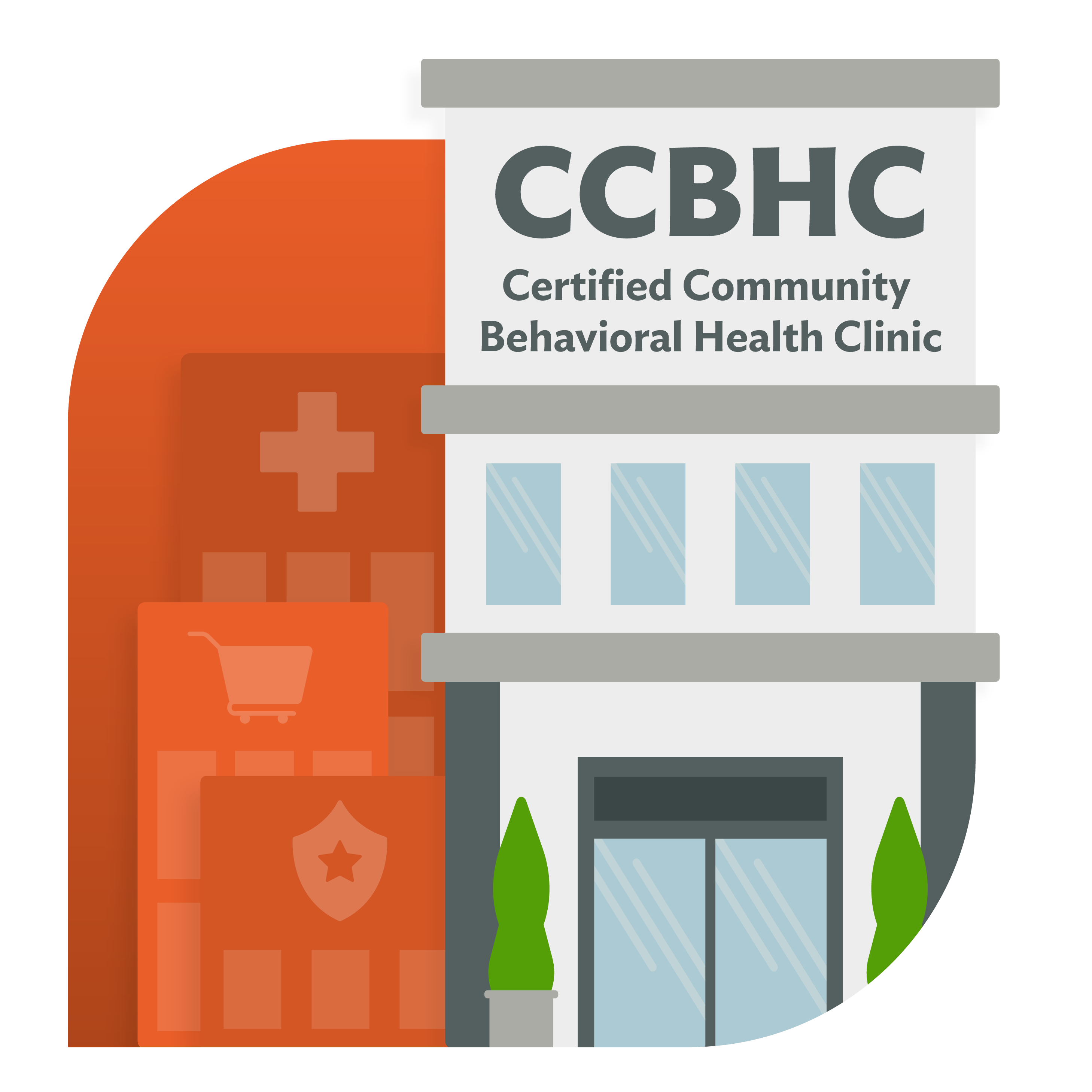 Welcome to the National Council for Mental Wellbeing's Certified Community Behavioral Health Clinic (CCBHC) Success Center, a hub for data, implementation support and advocacy to support the Certified Community Behavioral Health Clinic initiative. Start here with our CCBHC 101 video and our testimonial video, then use the menu bar on the left to navigate through more information and resources.
---
March 24, 2023: New CCBHC Notice of Funding Opportunity (NOFO)
The U.S. Department of Health and Human Services (HHS), through Substance Abuse and Mental Health Services Administration (SAMHSA), announced two funding opportunities for Certified Community Behavioral Health Clinic (CCBHC) expansion, totaling $123.6 million. The CCBHC Planning, Development, and Implementation (CCBHC-PDI) grant aims to assist clinics to establish and implement new CCBHC programs, and the CCBHC Improvement and Advancement (CCBHC–IA) grant seeks to enhance and support existing CCBHCs that currently meet the CCBHC Certification Criteria. Applications for both funding opportunities are due on May 22, 2023.
---
March 16, 2023: Updated CCBHC Criteria Announced, Planning Grants Awarded to 15 New States
The Substance Abuse and Mental Health Services Administration (SAMHSA) announced the recipients of the newest round of CCBHC Planning Grants, as part of the nationwide expansion of the CCBHC demonstration through the Bipartisan Safer Communities Act. The selected states are AL, DE, GA, IA, KS, ME, MS, MT, NC, NH, NM, OH, RI, VT and WV.
Separately, SAMHSA also released updated CCBHC criteria, applicable to all CCBHCs. Accompanying the release of the updated criteria are a summary of changes and an implementation timeline detailing expectations for different groups of CCBHCs coming into compliance with the updates.
The National Council congratulates the states that were selected for the CCBHC planning grants and looks forward to working with organizations and state officials to provide support during the planning year. We also recognize that it was a highly competitive grant, and many qualified states unfortunately were not selected this year due to the 15-state limitation. If your organization is in a state not selected, our team is on hand to support you and your state officials with alternate planning efforts — from moving forward with the model under a Medicaid State Planning Amendment to prepping for re-applying in the next cycle.
Please contact CCBHC@TheNationalCouncil.org for more information.
---
The CCBHC Model
CCBHCs in Action